Categories#
Refers to a group of Documents which can be extracted by one Extraction AI. Per Projects, there can be multiple categories.
Add a category#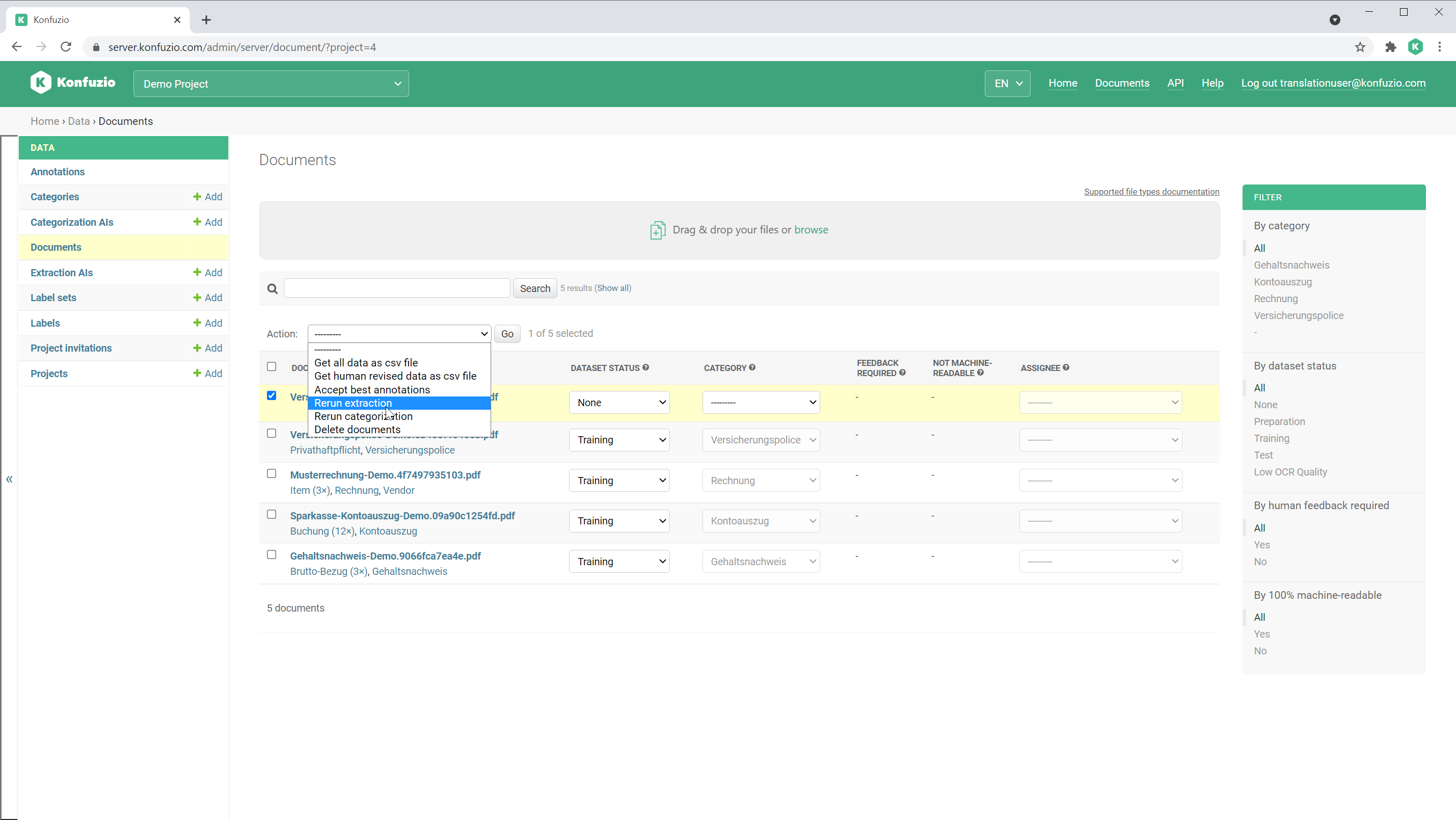 Category details#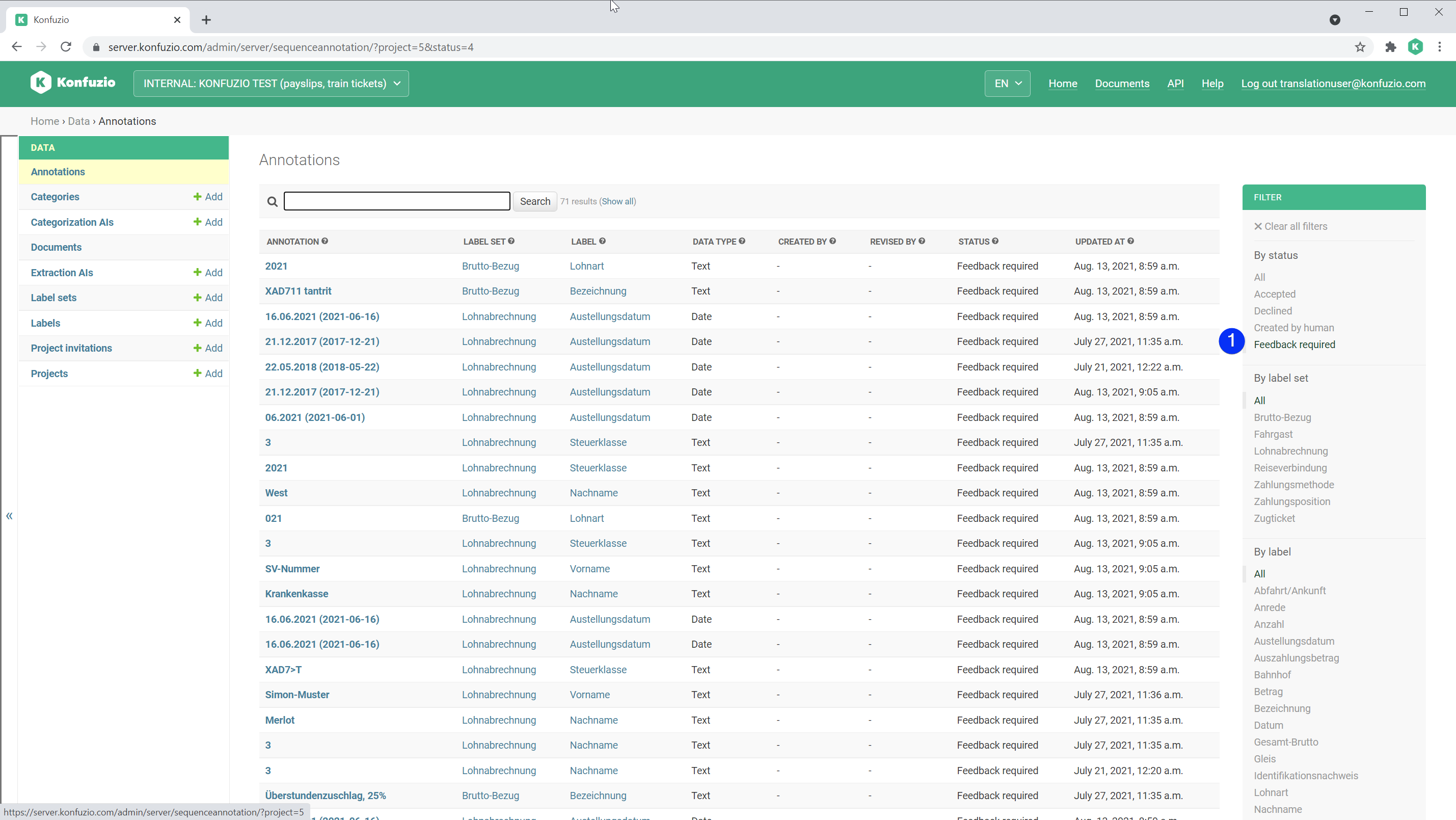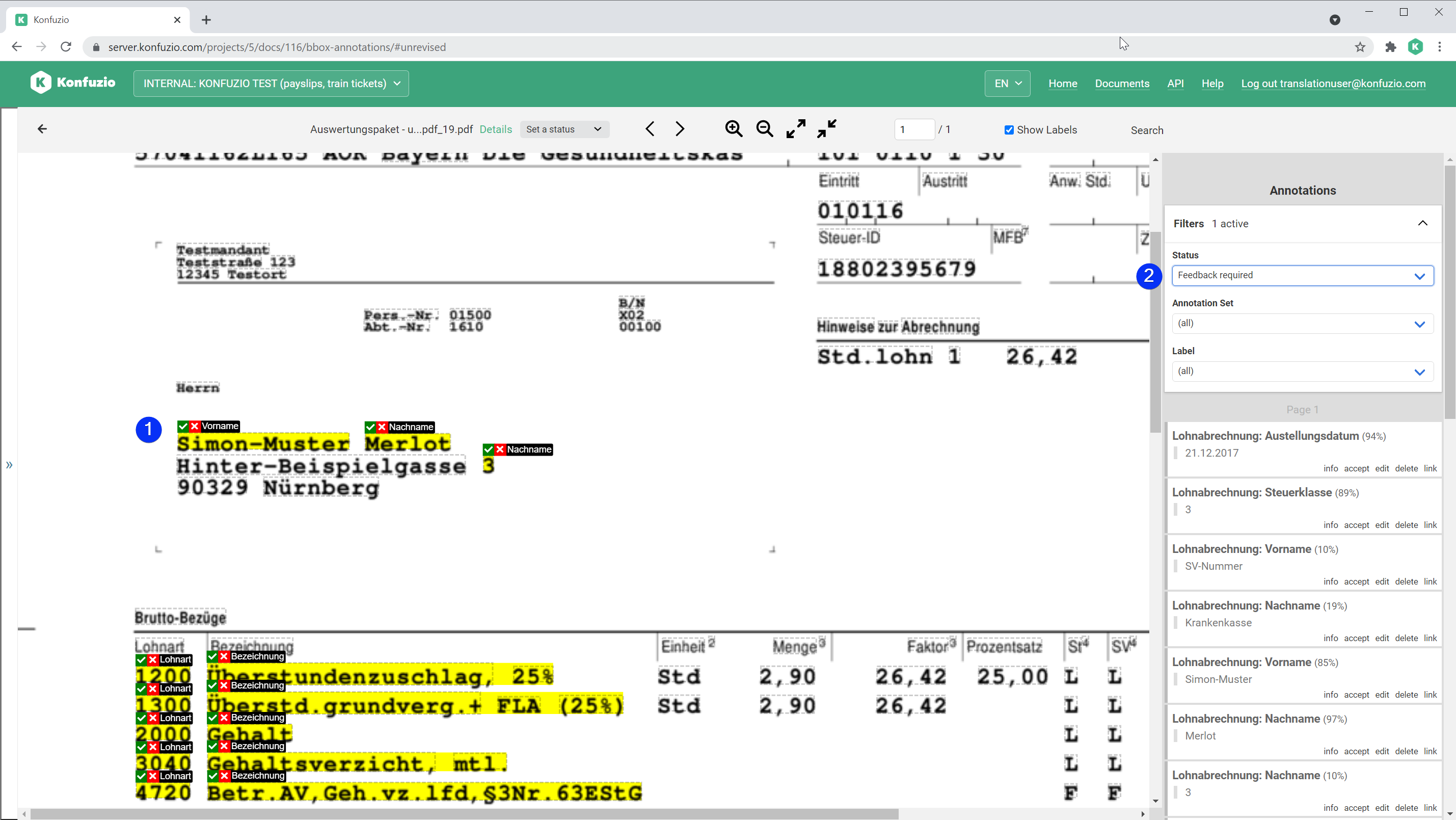 Name#
Verbose name of the category.
API Name#
Technical name of the category used in the REST-API.
Description#
A short description of the category. We highly recommend using it. Even though the description seems to be trivial, it helps to share knowledge between users.
Active Extraction AI#
The extraction AI is used for all documents classified as the respective category.
Detection mode of Extraction AI#
Level of granularity the extraction AI will be trained on. It defines the smallest element the extraction AI of this category can operate on.
Extraction AI Parameters#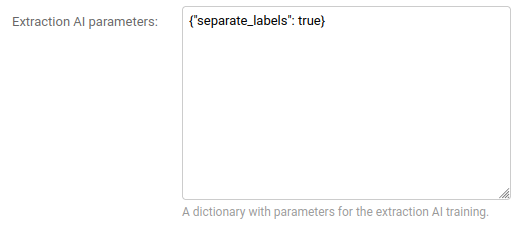 There are advanced configurations of the training of the extraction AI that you can adjust to achieve a better fitting for your case.
These configurations allow generating features that may help your extraction AI to better identify the entities that you aim to detect such as specific names or dates. These entities will be learned based on your annotations. The extraction AI will get the text of the document, look through the words that you annotated and learn the features associated with them. You can extend these features by specifying helpful words/expressions or the number of neighboring words that the extraction AI should consider when evaluating a word(s) in the document.
The configurations that you can specify are:
catchphrase features: look for the distance in lines from the word being evaluated to the specified expressions

substring features: look for the existence of certain words(s) on the page

n nearest: look for n words in the neighborhood

n nearest across lines: look for the neighbors also across lines

separate labels: considers Labels shared by Label Sets as different Labels
You can adjust them in the field "Extraction AI parameters" of the category view. They must be a valid JSON.
Links#
Review the label set of the category in detail. Also see Label Sets.
Extraction evaluation for active extraction AI#
Summarizes the AI quality of corresponding label set.