Power Query Tutorial#
Using Microsoft Excel Power Query you can directly use the Konfuzio API.
This tutorial will show you how to connect to an API and retrieve data.
Configure your Excel Workbook#
Download and merge the data#
Get the Document Details#
Create a new Query and build your own processing pipeline.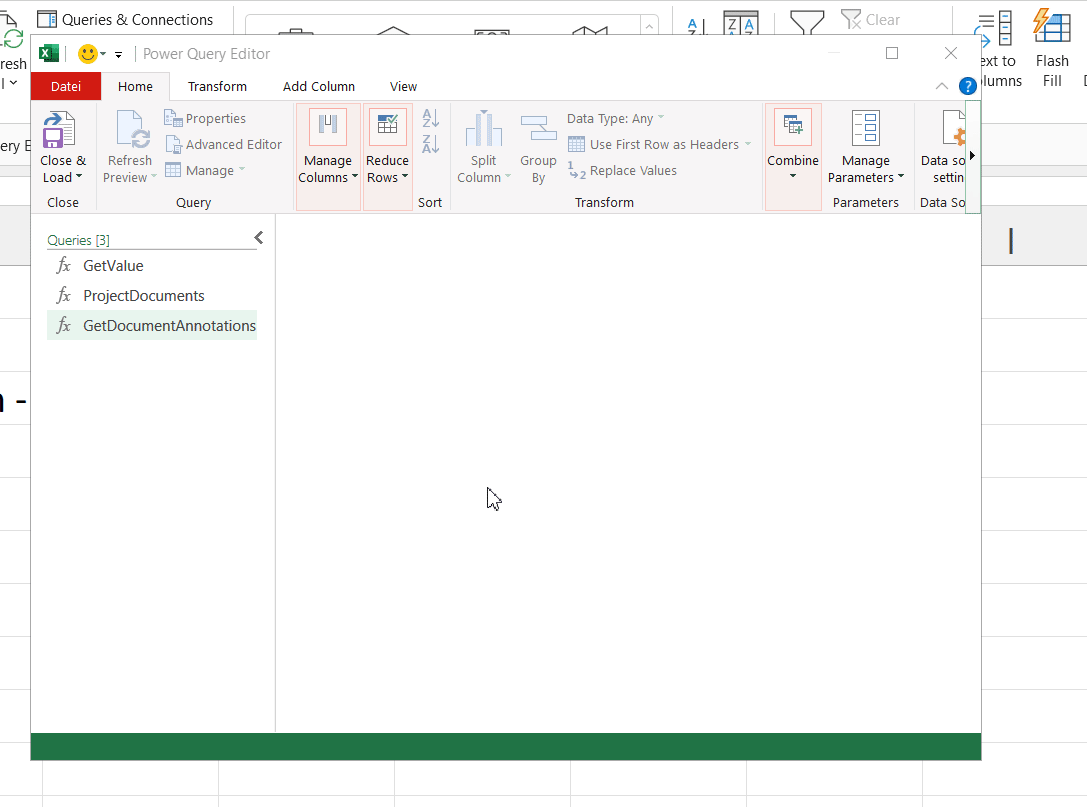 Review the data in Excel#
If you close PowerQuery you will see a new Sheet in Excel that contains all the data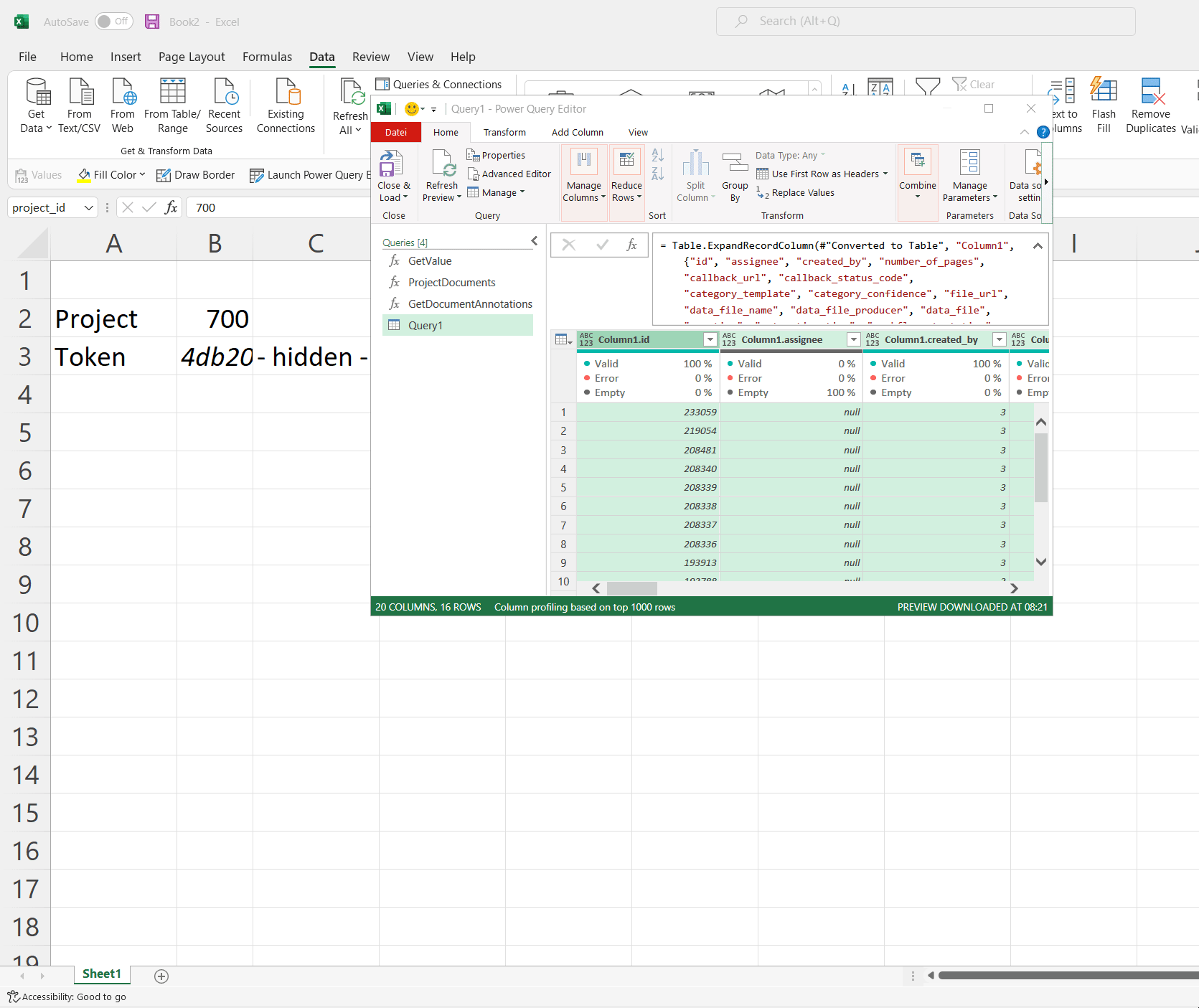 Press refresh to update your Excel#
If you upload new documents or delete any refresh the query and you will see any changes.

Edit the connections setting if you don't want that Excel will refresh the Query automatically or when the file is opened.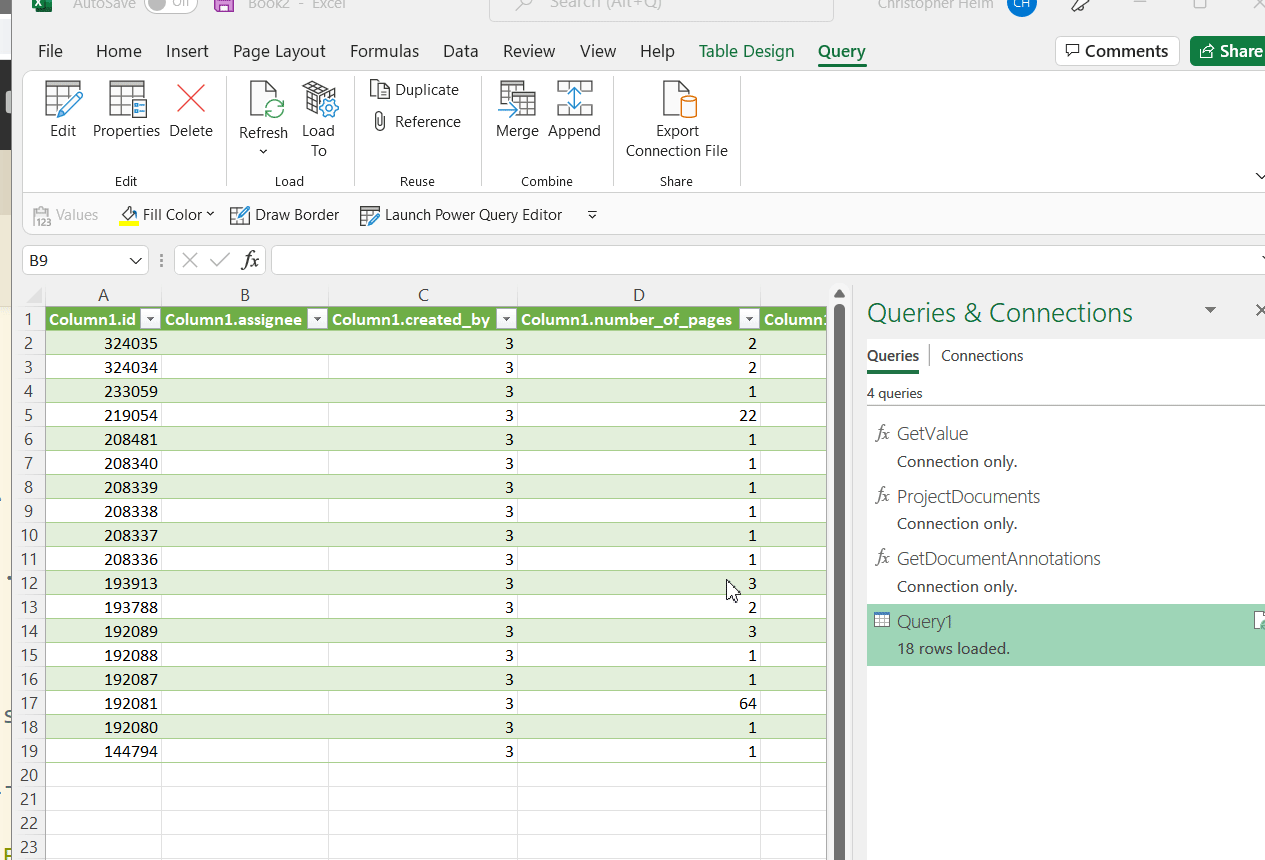 Append the Annotations per Document dynamically#
You can now rename the first column to combine all Documents in your project will the Annotations of those Documents. This provides you with all the data.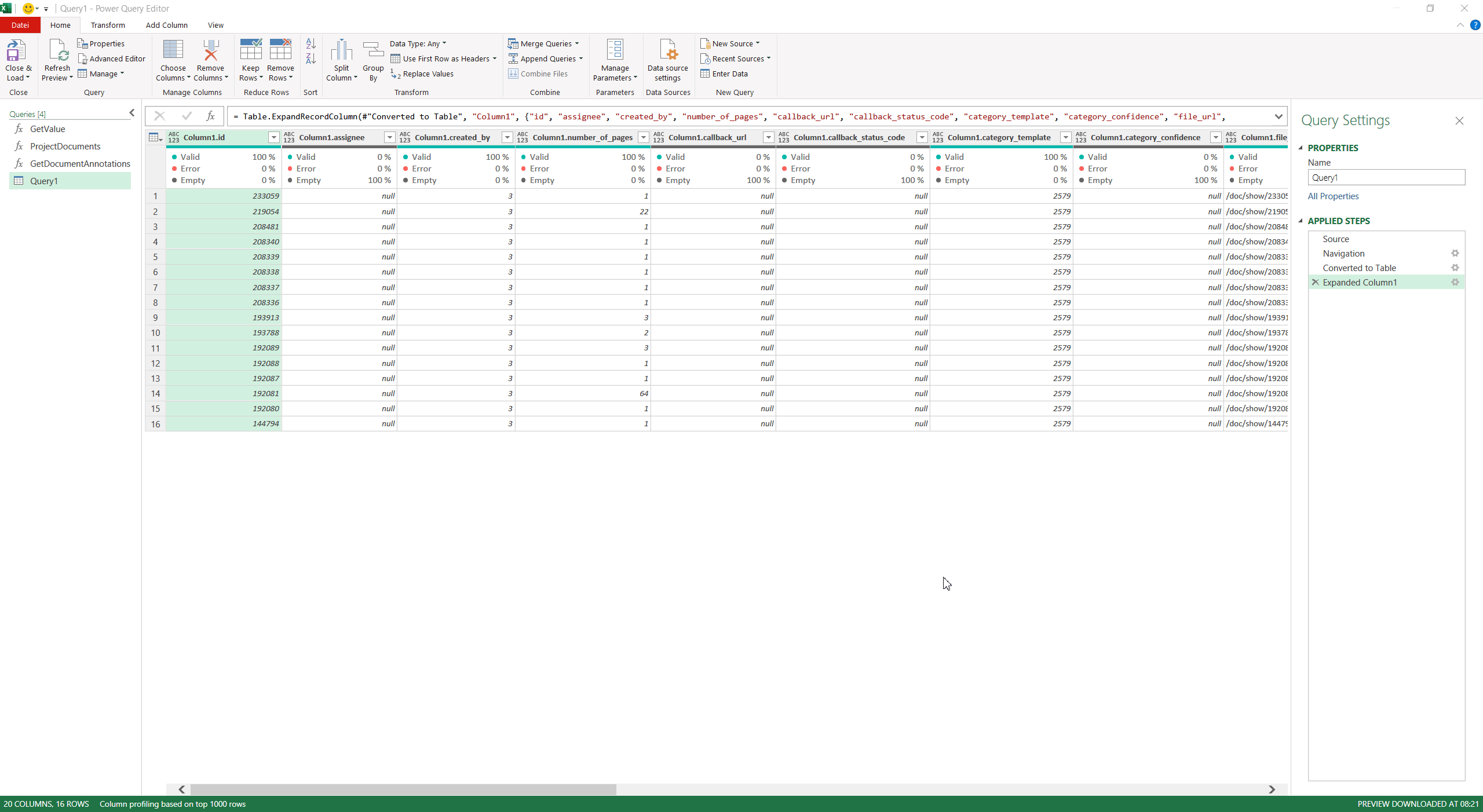 Start with your Analytics#
Using the Query Table you can easily start to use Pivot or Power BI to analyze:
the confidence per Document

Review the data

coordinate the assinged users

… and many more use cases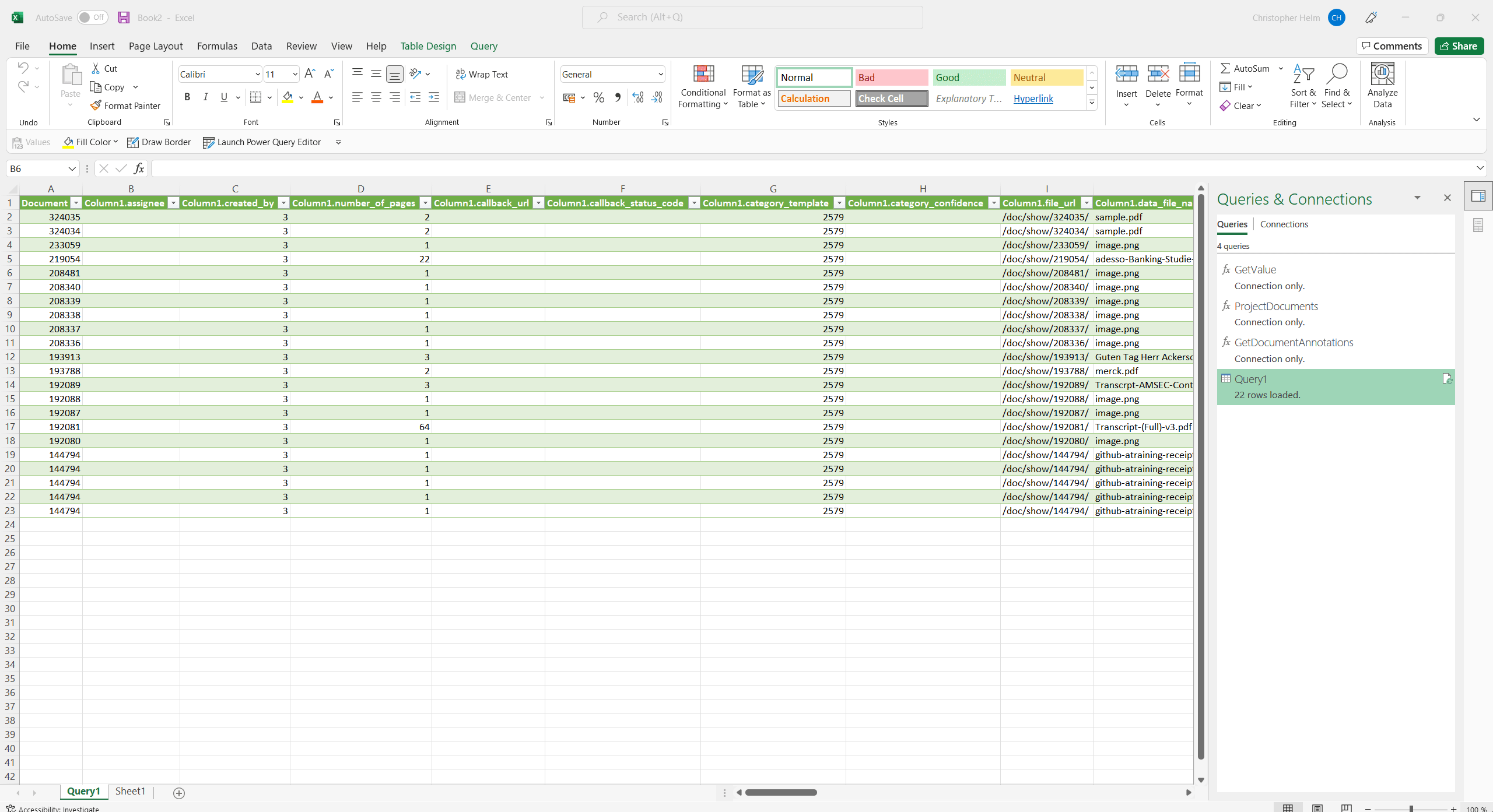 Contact our support if you want to receive the Excel file.