Your Subscription#
Saas Basic for new Signups#
The consumption of your included Pages per hour and per month is displayed here.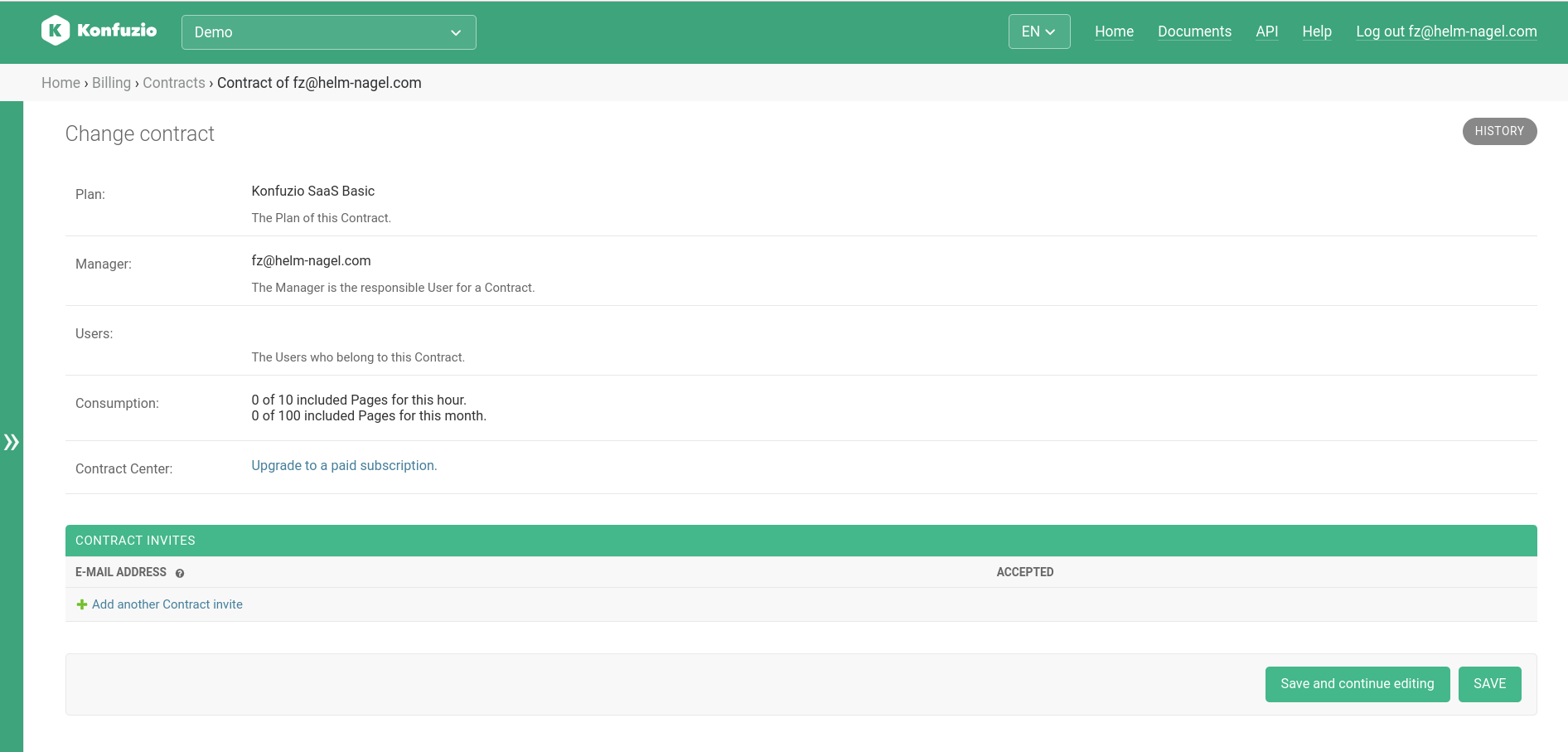 Uprade to a Paid Plan#
When you join Konfuzio, the Pages you are allowed to process are limited. By clicking "Upgrade to a paid subscription" you can book a Plan that includes additional Pages. Users with a paid subscription get full access to the "Contract Center" to view their invoices, manage their billing data an and cancel their subscription.
Invite Users to your Subscription#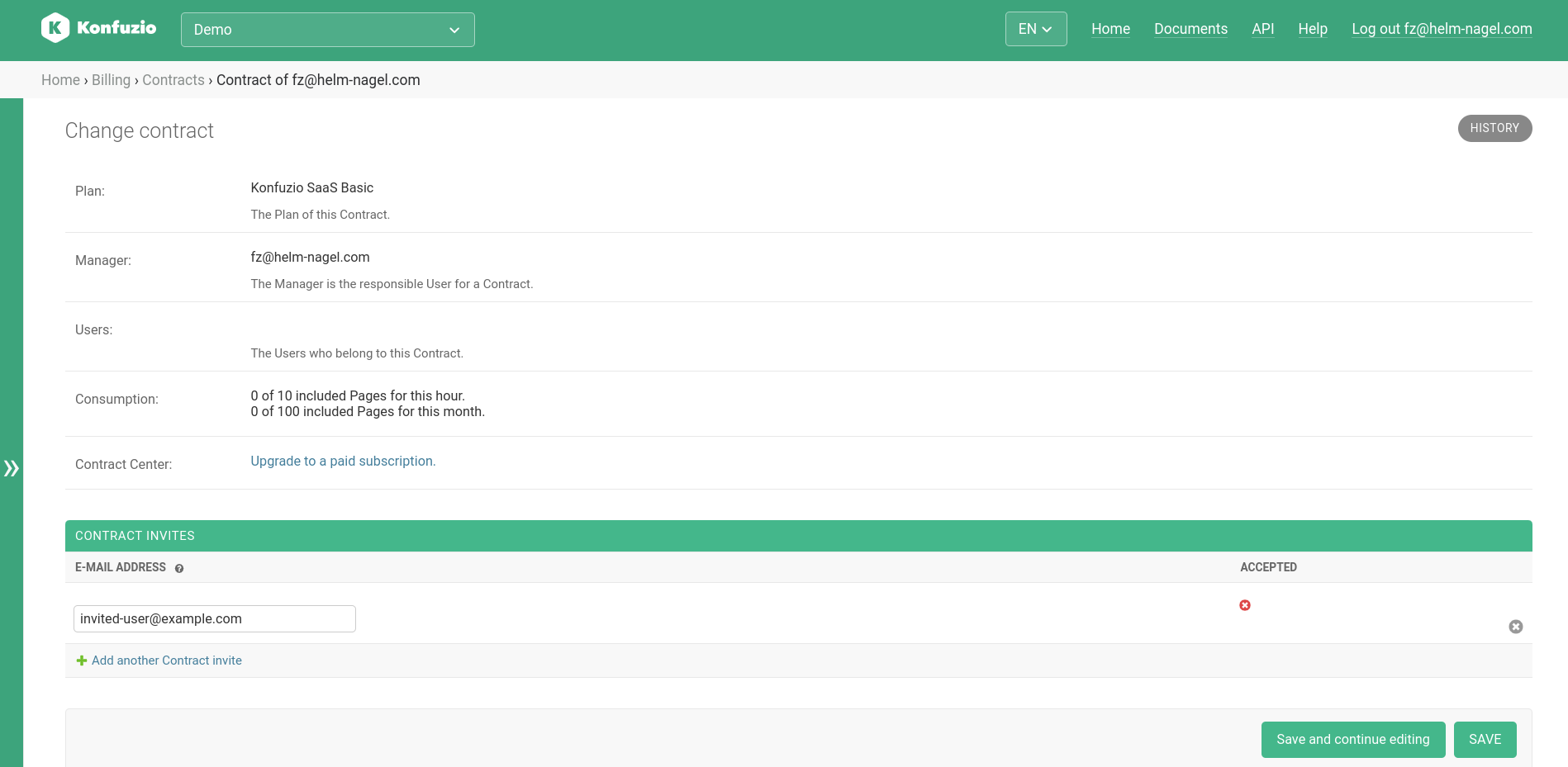 You can invite Users to your Subscription via e-mail. If the invited User accepts your Invitation all action of this User will be billed to your Subscription.
Responding to an Invitation#
Should you receive an Invite to join a Subscription, you can accept it by clicking on the provided link in the email. Please note, this action does not automatically cancel any existing paid subscriptions.
Contract Invitation vs. Project Member#
In addition to Contract Invites, Konfuzio allows to invite Users to Projects as Members. By adding a Member to a Project you share access to Data like Documents, Annotations, Label and Label Sets. However, Project Members still use their very own Subscription for every Page they process within a Project. If you want to also share your Subscription with other Users you need to invite them to your Contract via Contract Invites. To summarize: Project Members allow to share Data. A Contract Invite allows a Contract Manager to share a paid Subscription with other Users.